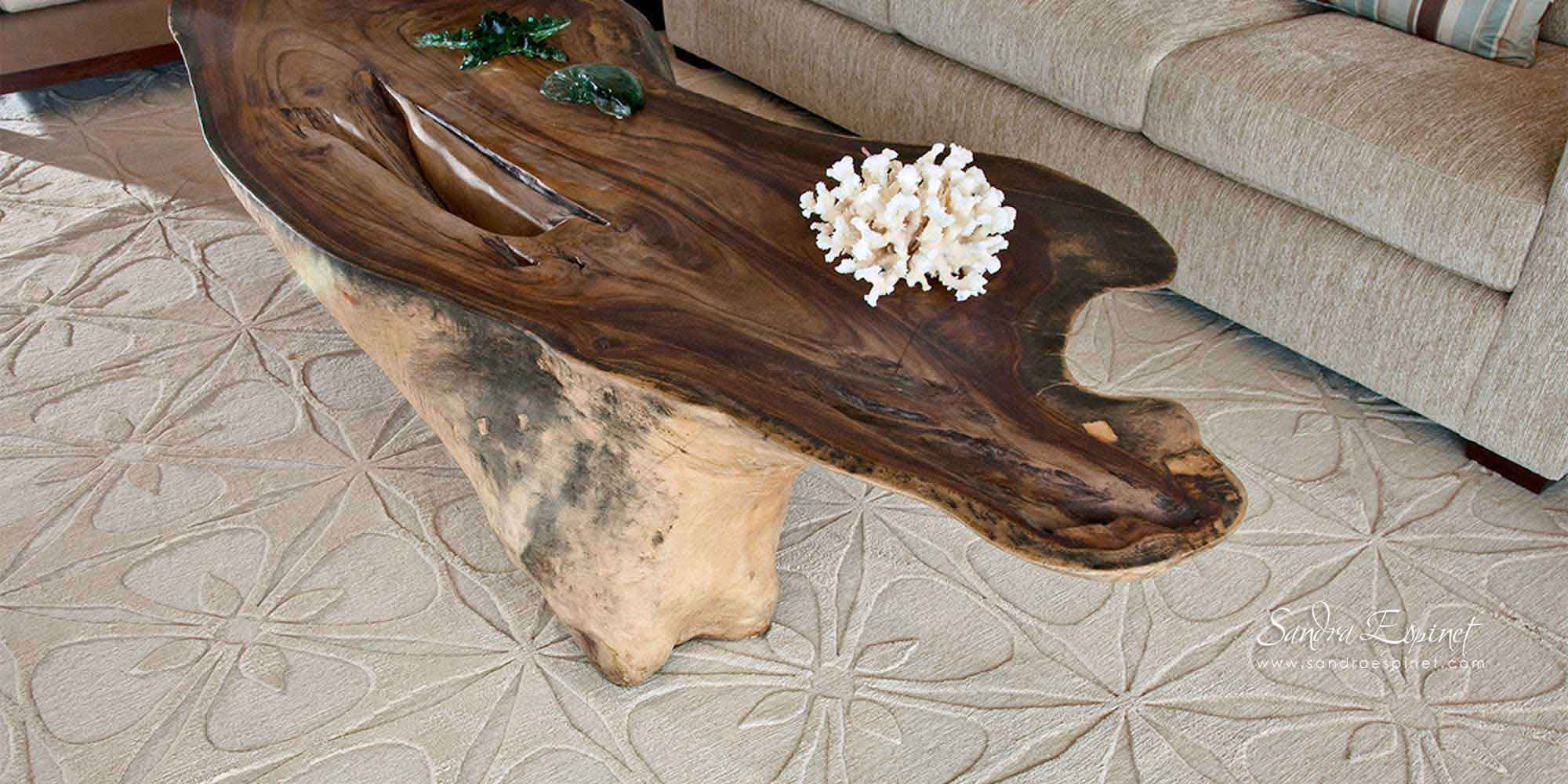 Sandra Espinet for Aga John
Sandra Espinet has collaborated with Aga John to design these unique Tibetan-style silk and wool, skillfully hand-knotted rugs.
These rugs embody her eclectic, worldly design sensibility and unique approach to interiors. Plush feeling and dense to the touch, they are not only beautiful and chic, but offer comfort and durability as well. Available in custom colors and sizes. To purchase call Carol at Aga John, (310)657-0890.
Click on each design for specifications: