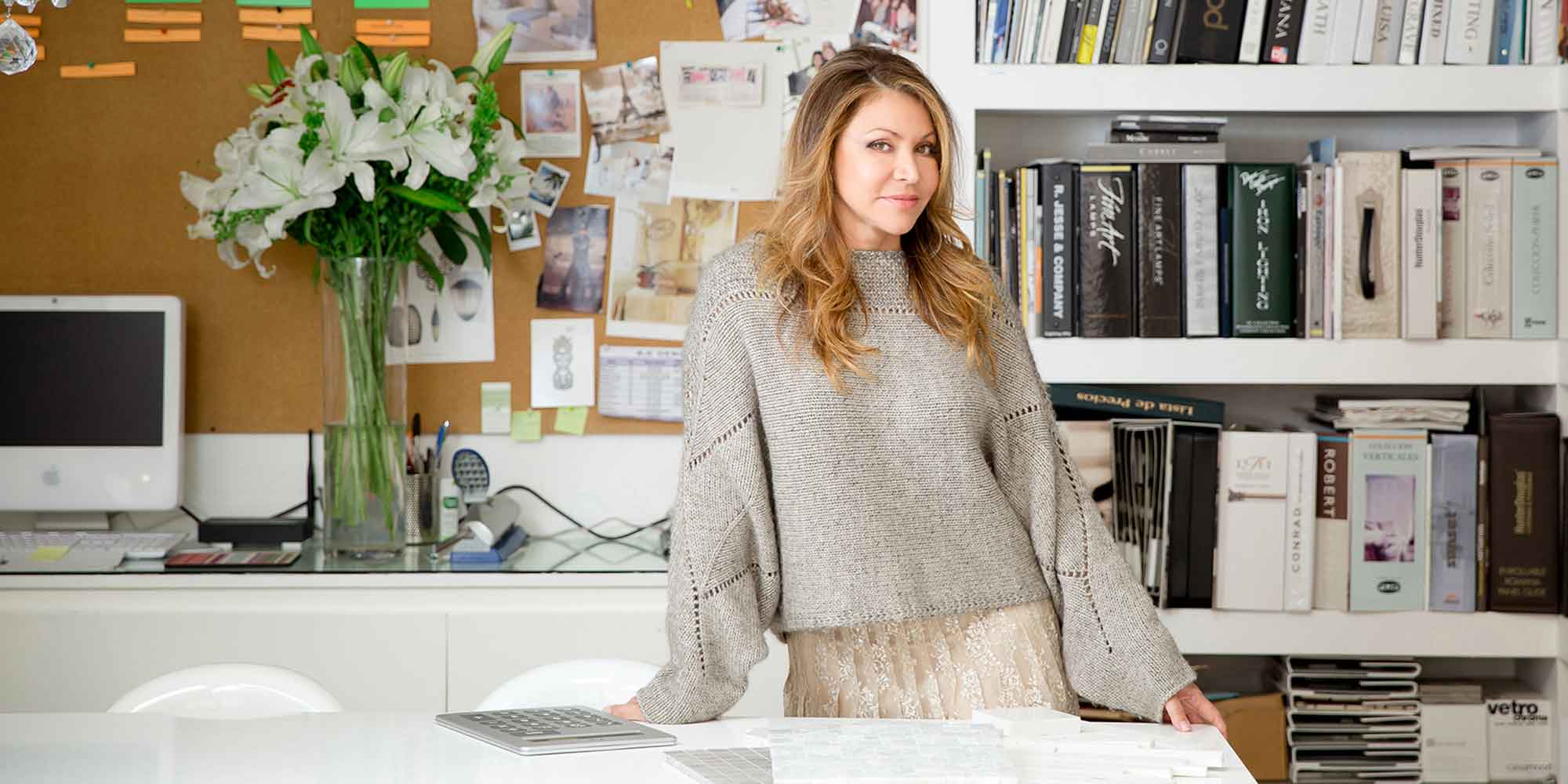 Sandra Espinet is a sought-after, accomplished interior designer, allied member of the American Society of Interior Designers (ASID) and a lifelong traveler who represents the epitome of relaxed luxury and casual international style.
Her clients are the beneficiaries of her extensive travels, since through them she is able to find inspiration as well as exquisite artisanal furniture, textiles, and accessories that are used in her projects.
Her experience and extensive travel has given her a unique perspective in her design approach, and her work has been published in numerous international publications. Her work transcends cultures and is truly internationally acclaimed.
Sandra has received multiple awards and distinctions, including the prestigious Architectural Digest nomination of "One of the Top 10 Interior Designers in Latin America" as well as the A.S.I.D. award for "Best Interior Designer for homes over 3,500 s.f". Additionally, Espinet has been the brand ambassador for Anderson Wood Flooring China for the past eight years and is the new brand ambassador for RAD (Robert Allen /Duralee). She has also appeared on numerous HGTV shows, Chinese TV segments, and podcasts. In 2013 she released her first licensing product of Tiben wool and silk rugs for Aga John Carpets.
Her first hardcover coffee table book, "The Well-Traveled Home", was released in 2014. In it she revealed beautiful photos of her work which reveal the casual blend of fabulous, world-found objects and showcase some of her inspirational interior design work. Her highly anticipated second book, "Barefoot Luxury" is available for pre-order and is a continuation of her story on casual luxury lifestyle.
Sandra currently resides and works between Los Angeles, CA and in Los Cabos, Mexico, where she owns and operates her design firm S.E. Design Services.