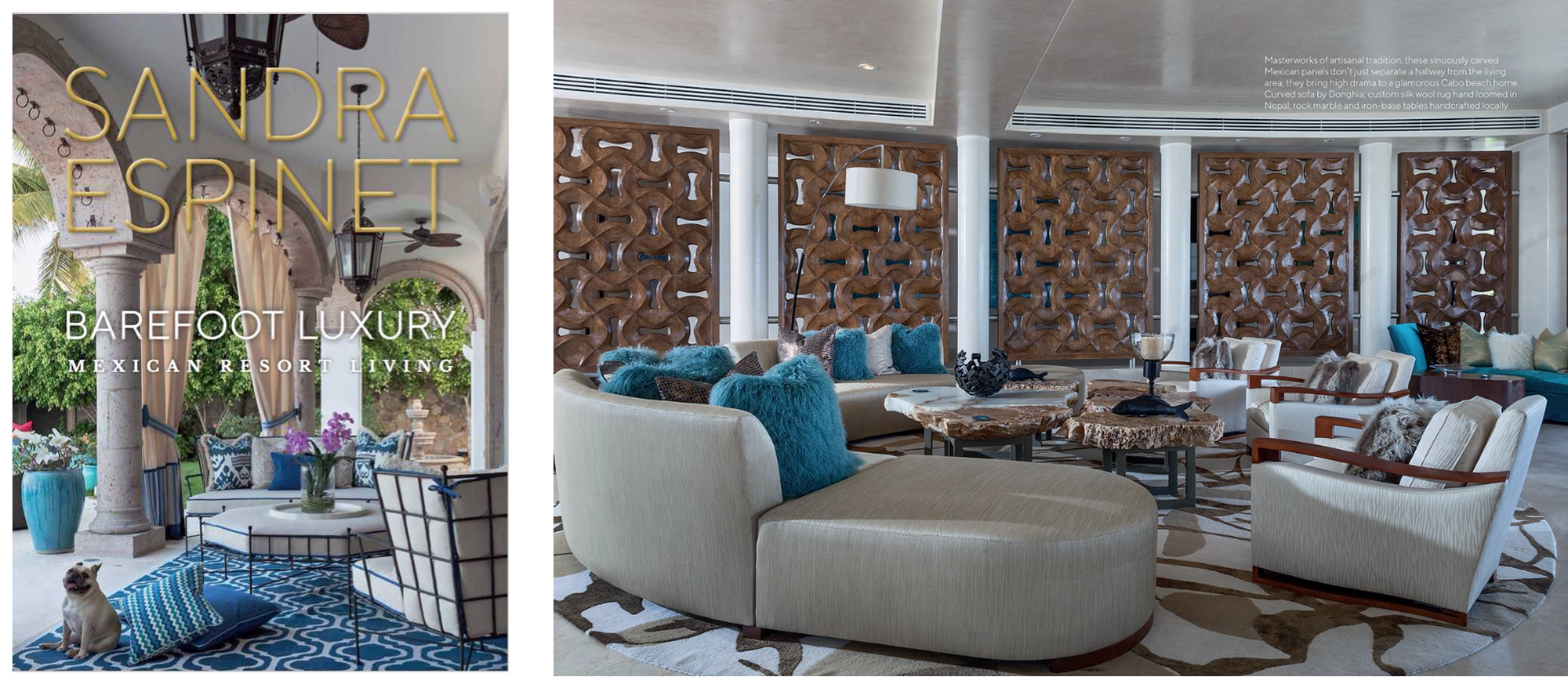 Barefoot Luxury by Sandra Espinet
Following the success of her first book, "The Well-Traveled Home"', Sandra Espinet debuts the next chapter of her work as author and designer with her latest venture, "Barefoot Luxury".
Her style, embodying relaxed decadence, urges readers to escape from their routine and embark on an adventure where warm weather and glorious sunsets seem to always prevail. Offering page-after-page of design inspiration through Mexico's high-end resort life, Sandra invites the reader to live like the extravagantly wealthy, one room at a time. If you are looking for lush and imaginative escapes that encompass the grandeur of Mexican luxury living, this book is for you.
In "Barefoot Luxury", Sandra has developed a soulful, gorgeous book that provides powerful images of her residential interior work and her lifestyle. The photos are not only aspirational, they also provide a visual escape from everyday life and transport the reader into her "barefoot luxury" design concept of living. Like her previous book, each chapter opens with an inspiration mood board. In this book they are bright and colorful and seem to reflect the playfulness of the palettes she uses in her projects.
Published by Gibbs-Smith. For information and review copies, please contact: info@sandraespinet.com